Grass Fire Preparedness
4/27/2020 (Permalink)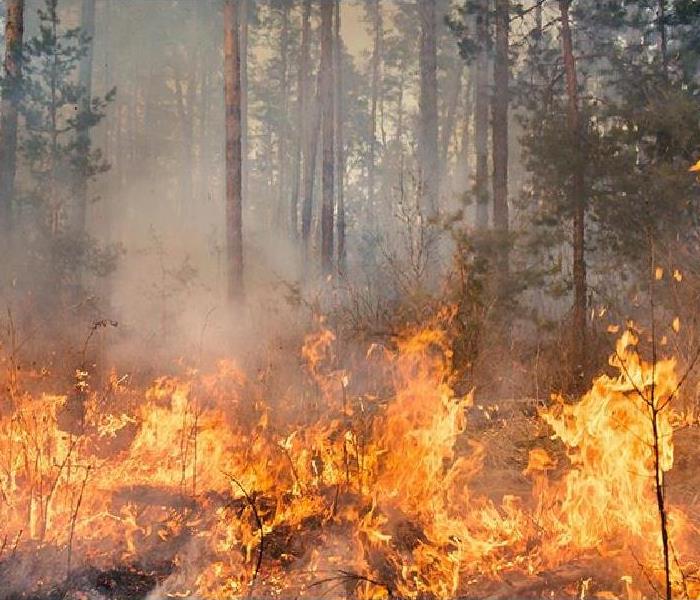 Flying embers from a grass or wildfire can destroy homes. Taking the necessary measures to prepare your home can help increase its chance of survival when grass or wildfires strike. The following are some ways you can prepare or build your home and make it more fire resistant.
Roof- The roof is the most vulnerable part of your home. Homes with wood or shingle roofs are at high risk of being destroyed during a grass fire. Build your roof or re-roof with materials such as composition, metal, or tile. Block any spaces between roof decking and covering to prevent embers from catching.
Vents- Vents on homes create openings for flying embers. Cover all vent openings with 1/16-inch to 1/8-inch metal mesh. Do not use fiberglass or plastic mesh because they can melt and burn.
Windows- Install dual-paned windows with one pane of tempered glass to reduce the chance of breakage in a fire. Consider limiting the size and number of windows that face large areas of vegetation.
Walls- Wood products, such as boards, panels or shingles, are common siding materials. However, they are flammable and not good choices for fire-prone areas.
Decks- Surfaces within 10 feet of the building should be built with ignition- resistant, non-combustible, or other approved materials. Also, ensure that all combustible items are removed from underneath your deck.
Garage- Have a fire extinguisher and tools such as a shovel, rake, bucket, and hose available fore fire emergencies. Install weather stripping around and under the garage door to prevent embers from blowing in. Store all combustible and flammable liquids away from ignition sources.
These are just a few things you can do to protect your home. Stay safe and be smart when burning outside!